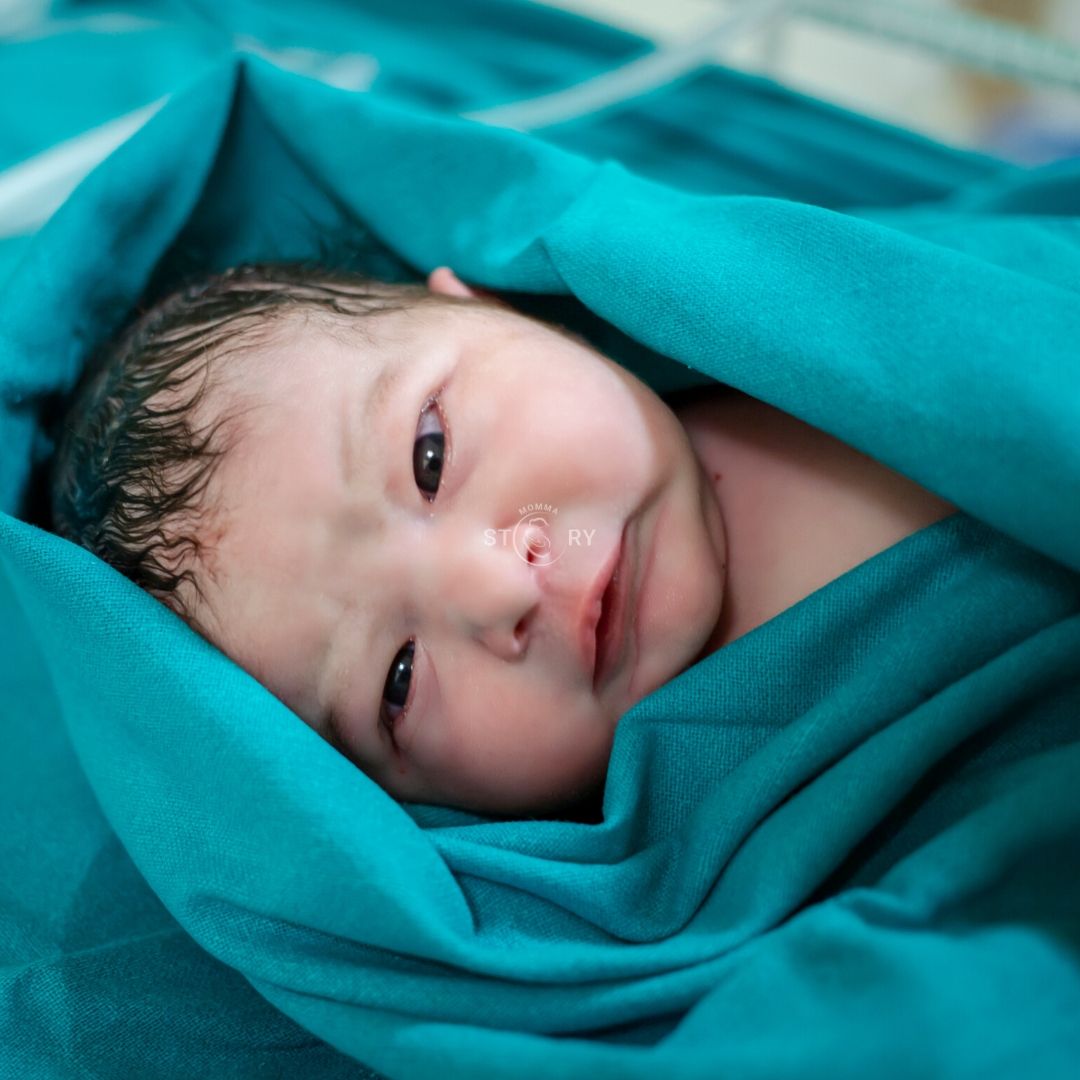 Baby Who Got my Breath Away! Birth Story from the eyes of a Birth Photographer | Momma Story
Shoot Date: February 18, 2020
At Apollo Cradle Moti Nagar
So as of another off day baby! I think off lately I have some sort of trend of babies coming on my weekly off days and that's what happened on this day as well. It was my off day and Anu was nowhere close to delivering. So like any other person, off-day means lazing around in pyjamas.
I had my brunch and told my father not to disturb me for anything. It was around 4 when suddenly my father woke me up saying that there is a call from the hospital on the landline, I almost jumped from the bed, it was from the coordinator of the hospital asking me to reach the hospital anyhow within 40-45 minutes because Anu has to undergo an emergency Caesarean section.
Now I had an hour to pick my stuff, inform the hospital authorities, get myself a cab, and reach hospital anyhow in 40 minutes, and of course the panic around it. I managed to get a cab in the next 5 minutes and in almost 50 minutes of managing this hustle-bustle I landed up in Anu's room and what I see is her getting prepared while she asking the staff to wait till I was there! It seems sweet right, that you become important for people in this small period!
So Anu was shifted to Operation Theatre and while I was asked to change and sanitize my only camera that was allowed in OT.
Now of all the chaos, sudden heart attack of a birth shoot, a little medically complicated case, and lots of self-pressure to give my best we entered the operation theatre. As soon as I enter the Operation theatre and while Anu was given her first insertion, I was ready at my only given corner without any movement in OT.
And comes the final point when the baby came- guess what, it was a girl! Anu was gifted with this cute little angel and I got my perfect shots of baby and the mother too, I still remember that smile of Anu when she heard the first cry of her little bundle of joy.
More than anybody else when I came out I was hugged and thanked for being there in their most important time.
So this baby got me running in my toes, almost gave me a mini heart attack, got me running and gliding on floors but also gave me immense happiness for making me realize how proud I was for what I was doing!
Well, now you know why I am so proud of what I do! Because I spread happiness into people's life- by capturing their moments where their entire life changes.