Baby Hand & Feet
Preserving Precious Memories
Baby hand and feet casting is a remarkable technique that allows you to create a beautiful and detailed mold of your baby's body parts using baby-safe materials. At Mommastory, we offer this unique service as a way to celebrate the new life and capture those fleeting moments forever. From the delicate toes to the tiny fingers, each mold takes you on a nostalgic journey, bringing back the warmth and joy of those early days. Additionally, we also offer belly casting, the latest trend in capturing your full baby bump, allowing you to create a tangible memory of your journey into motherhood. Trust Mommastory to help you cherish these special moments and create lasting keepsakes that you can touch, feel, and admire for years to come.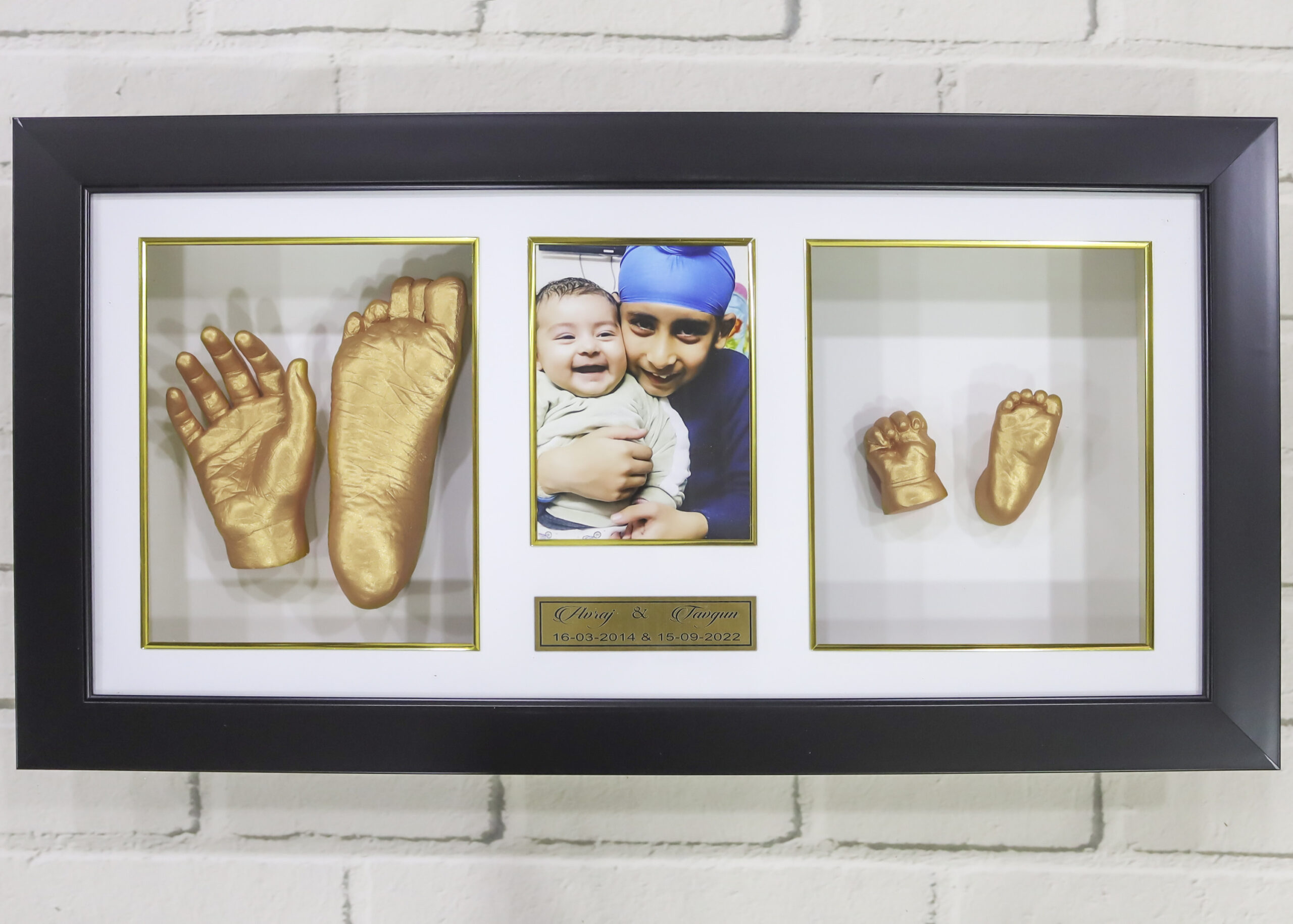 Expanding Casting Services:
Now Available in Delhi, Noida, Gurgaon, Hyderabad, Chandigarh, Faridabad, Ghaziabad & Greater Noida
We are excited to announce that Mommastory's casting services are now available in multiple locations. Whether you're in Delhi, Noida, Gurgaon, Hyderabad, Chandigarh, Faridabad, Ghaziabad, or Greater Noida, you can now conveniently access our professional casting services to preserve the precious memories of your baby's hands, feet, and even your baby bump. Our expert team is ready to assist you in capturing these unique moments with care and precision. Don't miss out on the opportunity to create lasting keepsakes in your city. Contact Mommastory today to schedule your casting session and celebrate the beauty of new life.