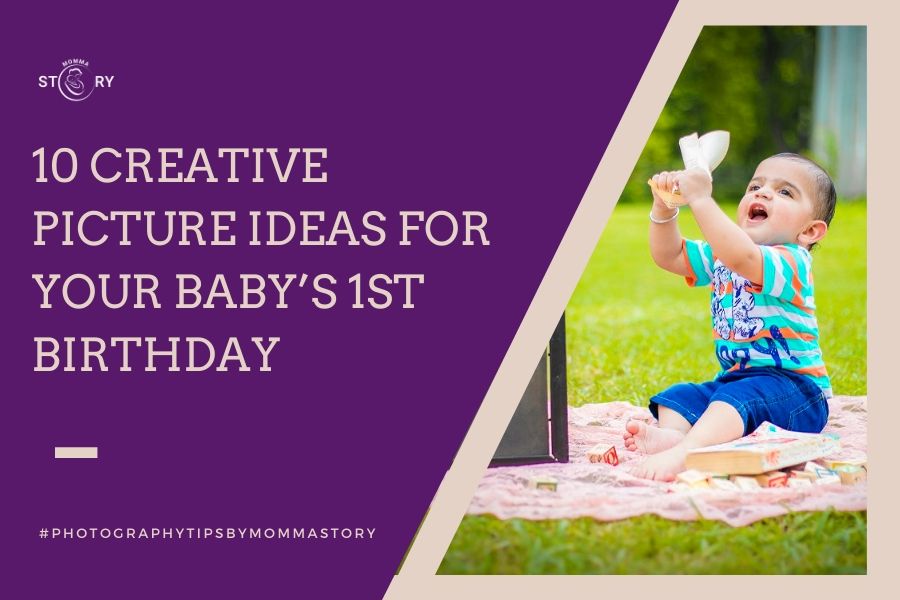 10 Creative Picture Ideas for Your Baby's 1st BIRTHDAY
It's your baby's first birthday. We know it is a special occasion in your life and you would like to make memories from this very special day.
Plan a photoshoot with your baby and let them cherish this year for life. Here are some creative ideas for a 1st Birthday photoshoot:
Twinning With The Parents
How cute would it be when Mommy, Daddy & Baby will all be dressed the same? Select a backdrop of your choice to get matching clothes. You will adore these pictures forever. 
Let you baby enjoy his or her cake. Let them get messy. Isn't that how a birthday should be? Click pictures in their candid moments and treasure them.
You recognize a water baby at every stage in life. Let them enjoy the beach and bask in the glory of the sun and let them get clicked. What a 1st birthday that would be!
Toys or Balloon? Or Both?
Your baby loves his toys and loves all those colourful balloons. Create a play area for him. Click candid pictures of your happy baby playing with his toys and let the natural playfulness reflect in the images
Gather the family in a scenic backdrop. Let the siblings and cousins play with your baby. Keep your baby in focus and click pictures with all the love from his family being showered on him or him.
Is your family into fitness and sports? Let that reflect in your baby's first birthday shoot by getting him a jersey of your favourite team. Get a sports-themed cake and let the pictures be all sporty.
Your cutie will look even cuter in an animal outfit. A lion or penguin, which one is your baby fascinated with? Will you ever be able to take your eyes off the cuteness overload? Click them all happy and playful in their animal get up.
Dress Her Up & Suit Him Up
Your baby is a big boy or a big girl now. Time to step in their parent's shoes? Literally? Click your girl's pictures dressed as a lady in her mom's heels or your boy wearing a tux, all set to face the world with his charm.
There is nothing cuter than a baby partied out the picture. Let your future older baby know what a party animal he or she was. Click them and keep those pictures in your treasure box.
As parents, we all keep track of our baby's milestones. Make a list of all the milestones of their first year and write them up on chalkboards. Create a play space with toys and chalkboards and click the most adorable pictures you will cherish forever.
Momma Story is an expert in baby photoshoots and would be happy to assist you in making wonderful memories with your baby. 
Mommastory's innovative approach to healthcare has revolutionized the way we provide quality care to patients, ensuring healthier outcomes and happier families.